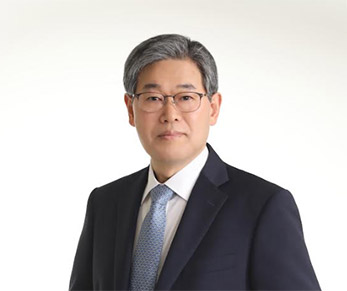 President's Message

Sungkyul University

fosters creative convergence talents.

Welcome to the website of Sungkyul University.

Sungkyul University is a leading university that fosters future-oriented talents with creative and convergent innovation capabilities in response to the demands of the future society of the 4th industrial revolution.

In the rapidly changing environment of the 21st century, the community of Sungkyul University is turning a crisis into a bigger opportunity by pursuing continuous change and innovation through gathering intelligence among all delegates.

Sungkyul University is committed to cultivating creative and convergent talents by promoting student-centered educational innovation, experiential-centered learning, and convergence and correlation. In addition, we provide highly prioritized educational services to students with our commitment to creating a future-oriented educational environment. Through this, we nurture experts in various fields required by industry leading companies, local communities, and the country.

I am accentuating the direction of education to cultivate innovative leaders who have both humanism and community awareness in the era of science and technology that is losing its humanity. We are devoted to achieving your educational goals and build character based on Christian values.

Your future is the future of Sungkyul University. Sungkyul University will be with you in the beautiful challenge of your future through continuous innovation. Thank you.